AMZScout
Keyword Tracker
Get more sales from your ad budget by precisely monitoring how you rank for advertised keywords
Know when a paid keyword has raised your organic ranking high enough that it's time to stop spending on it
Identify search terms that aren't worth investing advertising money into
Track your competitors' activity and make adjustments if they try to outrank you for crucial key phrases
No credit card required
By entering your email, you agree to receive marketing emails from AMZScout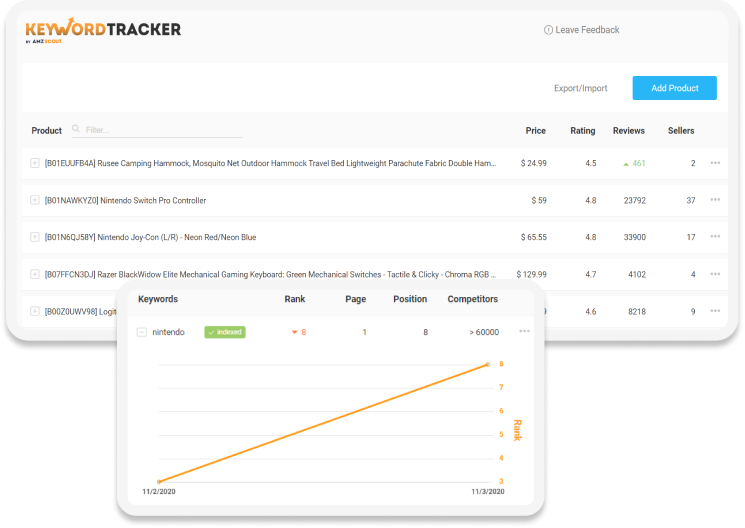 Chrome Store Rating | 500,000 users
over 5 million profitable products found
We're proud to see AMZScout at work in thousands of corporate and home offices
Track Amazon Keyword Ranking Changes
Make sure to get the most sales out of your ad budget and prevent competitors from taking your customers.
Check where you and your competitors are ranking for search terms with AMZScout Amazon Keyword Tracker Extension.
Here's how it works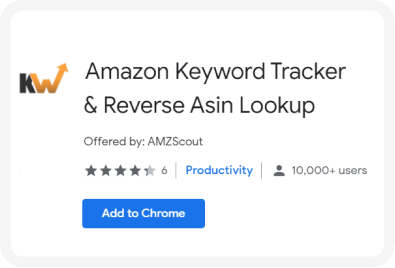 01.
Install Keyword Tracker using
this link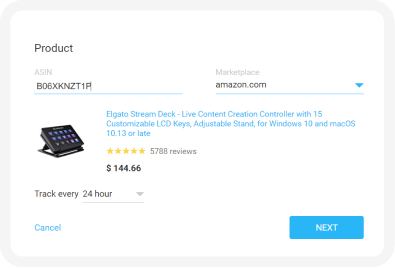 02.
Add a Product: Enter the ASIN for a product from any category in the extension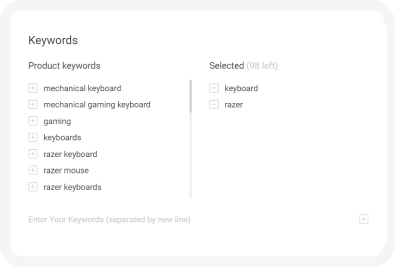 03.
Select Your Keywords: Enter the search words you want to track for each product, based on relevance and search volume. Use the keywords found by the extension's indexing algorithm or add your own.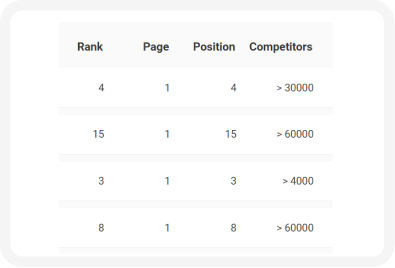 04.
Track Your Rankings: See where each product ranks for your chosen search terms
With AMZScout Keyword Tracker Software You Will:
Research how many competitors you have for each search term
Track keyword ranks over time and analyze trends with accurate daily reports
Sort product keyword ranking by page and position for multiple keywords
Import and export your data to analyze with other software if you wish
Make sure that a specific phrase appears in the search results with the Amazon index checker
Most customers buy the products at the top of the search results list, whether they're sold by Amazon, an FBA seller, or someone else. This means that keyword optimization is often the difference between barely making any money and earning $7,000+ per month in profit.
Boost your search rankings so that you can have a best-selling product!
Get your free trial today to start ranking higher for profitable search terms
No credit card required
By entering your email, you agree to receive marketing emails from AMZScout
Optimize Your Ads and Watch Your Sales Soar
Don't Waste Money on Needless Ads
When you generate sales through ads, your organic rank goes up. Once you rank high enough for a search term organically there's no point in targeting it with ads. Use the keyword index checker to monitor your organic rankings and turn off ads once they're no longer necessary.
Run Ads for the Right Keywords
You want to make sure that your ads are always growing your organic rankings. If you see an online ad that isn't helping your organic rank, fix it by stopping the ad and using that money to target a different phrase. This ensures that the money you spend brings you the most sales.
Know When to Start Your Ads
Be alerted the moment your product loses its organic position. Start your ads as soon as this happens to continue to rank keywords on Amazon and gain an edge over your competitors.
Stay Ahead of Your Competitors
Take advantage of the Reverse ASIN Lookup Tool, which is built into the Keyword Tracker app
See Your Competitors' Keywords
Discover which search terms your competitors use and how they rank
Find New Keywords
Copy your competitors' search terms based on their popularity. Use them for your own listing, backend keywords, and PPC ads.
Increase Your Traffic
Find the most popular phrases and use them in your listing title and description. This improves your SEO and your traffic.

Get More Sales for Your Money
Manage your campaigns efficiently and achieve results that would be unattainable if you were manually tracking them on the platform. Cut less effective ads immediately to maximize your return on ad spend and generate more profit.
Try AMZScout Keyword Tracker for Free Now
No credit card required
By entering your email, you agree to receive marketing emails from AMZScout