Discover New Fast-Growing Product Ideas for Your Business Line on Amazon
Get unique, ready-to-launch profitable products with growing sales weekly
Save time needed to look for new items that will expand the product line of your existing online business
Focus your time and attention on growing niche trends that will help you launch or scale your business within new Amazon categories
Gain Access to Personal Product Ideas Now
No credit card required
No credit card required By entering your email, you agree to receive marketing emails from AMZScout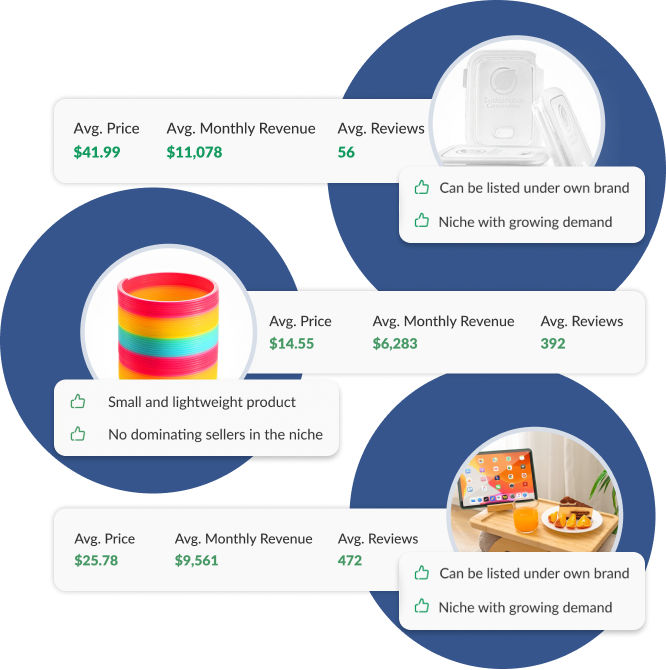 With Big Data at our disposal, we are able to compare 50,000+ product categories on Amazon to provide you with: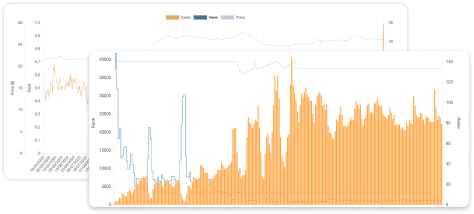 The most profitable and least competitive products
Product ideas without restrictions of seasonality, and with stable demand
AMZScout AI, created by our team of talented developers, compares products across multiple criteria in order to make a good choice. Our main criteria include:
The highest revenue from $3,000/month
The fastest growth
The least number of reviews
Stable sales velocity from 100/month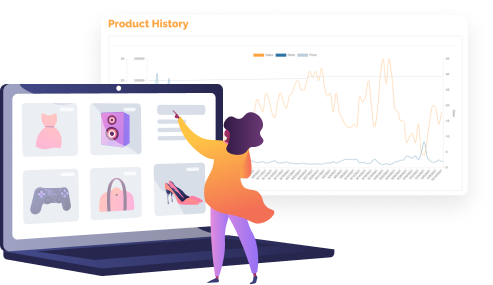 You can be sure that each product idea is unique.
Each subscriber will receive their own bestseller in the selected subcategory.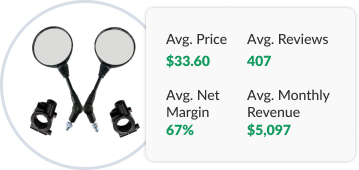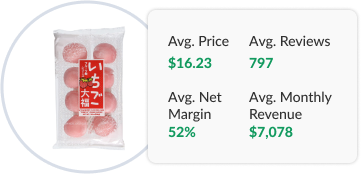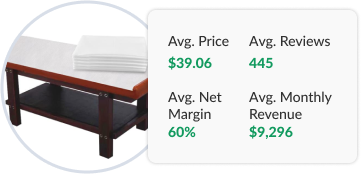 Our analysts study all data received from AI, and manually hunt for potential trends from 19 popular Amazon categories, such as:
Industrial & Scientific
Health, Household & Babycare
Electronics
Toys & Games
Grocery & Gourmet Food
Baby
Beauty & Personal Care
Clothing, Shoes & Jewelry
Pet Supplies
Tools & Home Improvement
Home & Kitchen
Cell Phones & Accessories
Office Products
Musical Instruments
Arts, Crafts & Sewing
Sports & Outdoors
Garden & Outdoor
Kitchen & Dining
Automotive Parts & Accessories
How Does It Work?
01.

Go to your AMZScout account and choose "Personal Ideas" on the left menu

Click here

02.

Use the product search by keyword to choose an Amazon subcategory

03.

Subscribe to receive up to five hot product ideas per month in your selected subcategory to see growing monthly revenue for your business
We are ready to meet your requirements in any subcategory, from Christmas shirts and 3d printing to the woodworking craft and household welding subcategories.
Choose Your Amazon Subcategory and Get the Potential Product Every Week
No credit card required
By entering your email, you agree to receive marketing emails from AMZScout