GET A REPORT WITH NEW, READY-TO-GO PRODUCTS FOR YOUR AMAZON BUSINESS
Is there no one on your team who can research and understand the market and its rules?
Do you spend an awful amount of time finding trends that don't guarantee success?
Have you ever brought a product to the market too late, only to see the price wars kill the profit?
Sometimes you think that there can't be more ideas for your product line, and that you've sold every product you could
No credit card required
By entering your email, you agree to receive marketing emails from AMZScout
Right now, you have a chance to receive a report of emerging products and trends on Amazon, as well as eCom news, insights, and tips on maximizing your business profit
When you oversee the opportunity, your competitors take up 90% of sales in new niches
Change that to the opposite
HOW we do it
We use AI to analyze millions of niches by multiple criteria to make a pool of the strongest product candidates
There are over 600 million products only on Amazon U.S., and we take full advantage of that variety.
AMZScout experts hand pick the best products and niches
out of that pool and pack them into a monthly trend report
Products in the monthly report are
Tailored to the priority categories
and range of products on Amazon
Outperforming by parameters
like profit margin, revenue, growth pace, sales velocity, and low competition
Selected by AMZScout experts with over 4 years of experience
in Amazon product research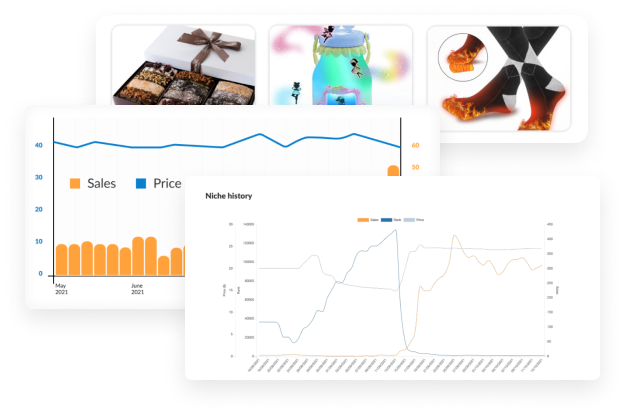 What our happy customers say
I'm just starting my business and I was at a loss for ideas about what to sell on Amazon after my first item. There is just so much to consider when choosing a product, like profitability, competition, whether it's a growing trend, and so on.
AMZScout reports are by far one of the most helpful reports out there if you want to choose a product and sell on Amazon. The in-depth analytics you get for each niche is extraordinary. If it wasn't for AMZScout, I couldn't have chosen and launched my new product.
Get the Individual Report
Check out profitable niches and trending categories to pick a perfect Amazon product!
No credit card required
By entering your email, you agree to receive marketing emails from AMZScout
AMZScout
is a software company with a team of developers and analytics
They constantly monitor Amazon and find emerging opportunities every day. In comparison with agencies who offer product ideas as well, we know all the data that stand behind our choice. AMZScout's job for 4 years has been to provide new items to product lines of brands and smaller labels.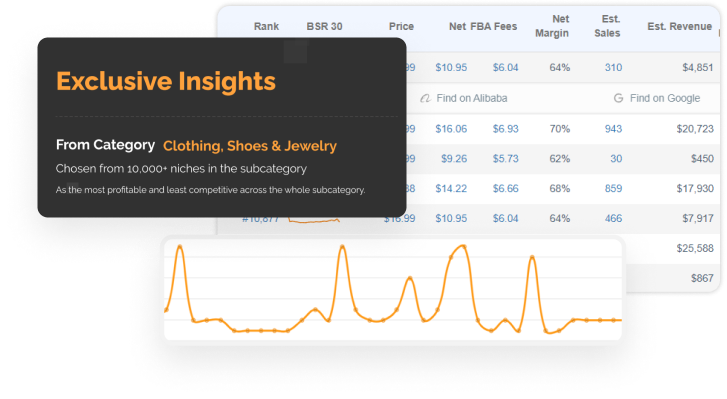 AMZScout's algorithm and experience is trusted
by hundreds of big brands and by millions of customers
We spot new trends before everyone starts selling those products.
Our method is a combination of machine learning and human approach.
Just imagine
Your spend zero time on product research with the AMZScout Monthly Report!
You are certain that from now on, the amount of successful products will be much higher. You are among the first to get into growing niches and take 90% of sales.
Your business grows naturally and margins get higher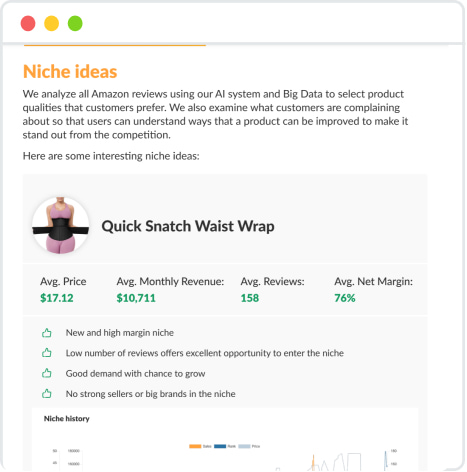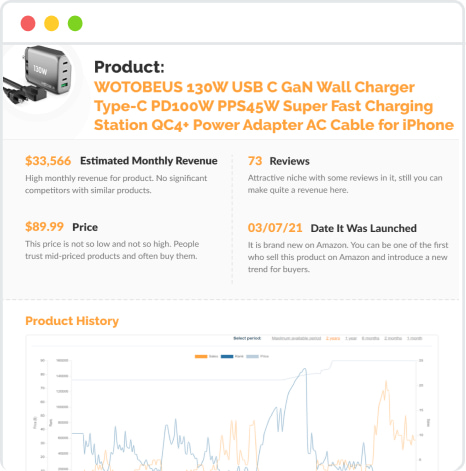 Don't miss an opportunity to start a new product and receive tips for quickly increasing your sales!
No credit card required
By entering your email, you agree to receive marketing emails from AMZScout