Learn How to Sell on Amazon and Find the
Best Products
Receive a detailed guide and toolset for finding profitable products and selling them.
Take your first step to financial freedom right now!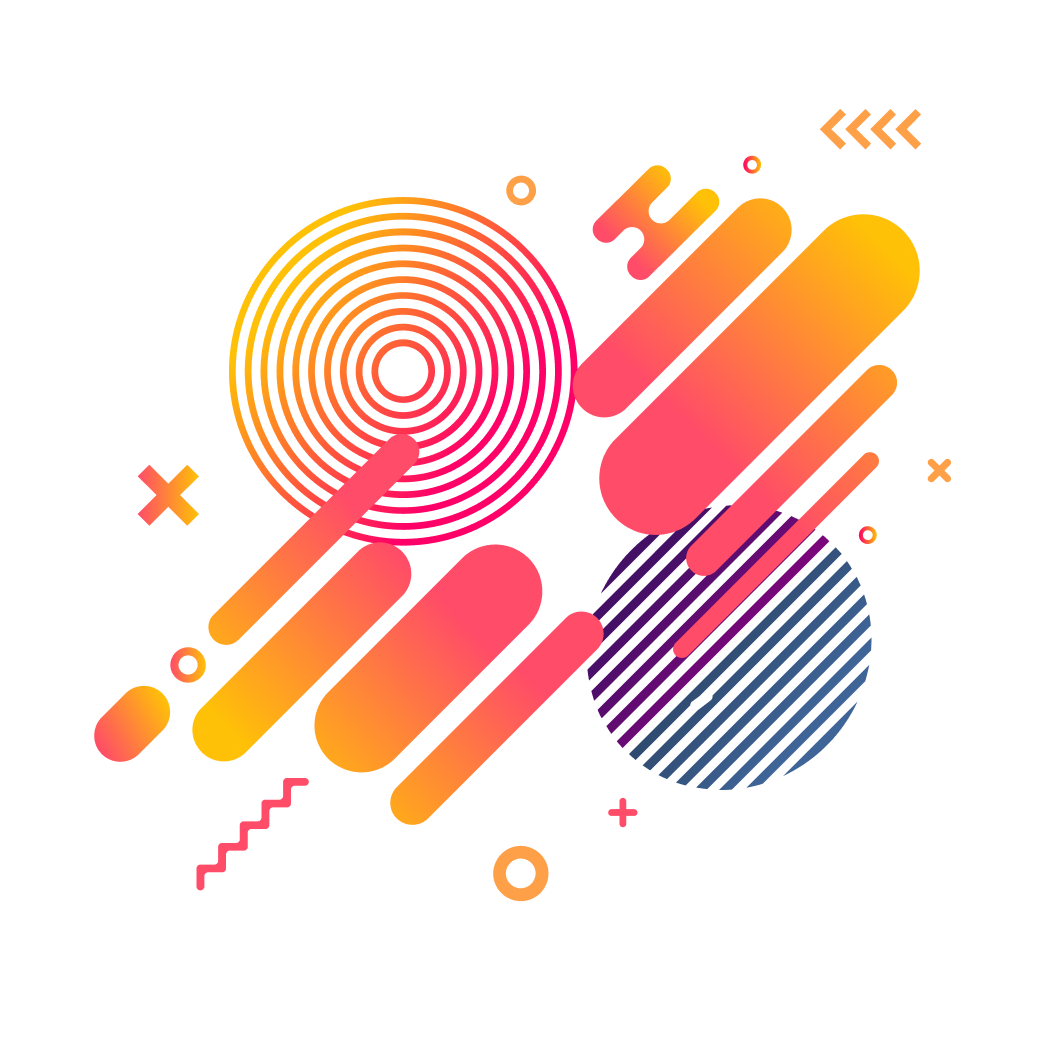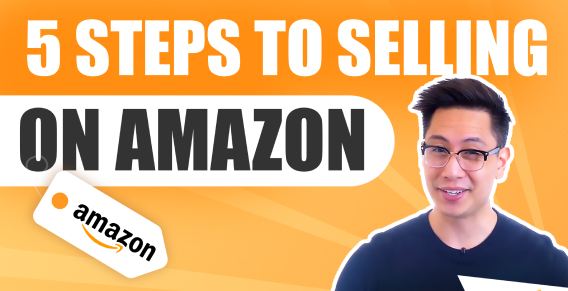 Everything you'll Ever Need to Start your Amazon Business
Learn with Amazon Seller Step-By-Step Course
Full and actionable knowledge about how to start selling profitable products in less than 3 months:
How to select a product guide.

How to source and ship products manually.

How to sell your product: listing and use of paid ads.

How to get reviews early in a safe and legal way.

The legal aspects of a business on Amazon.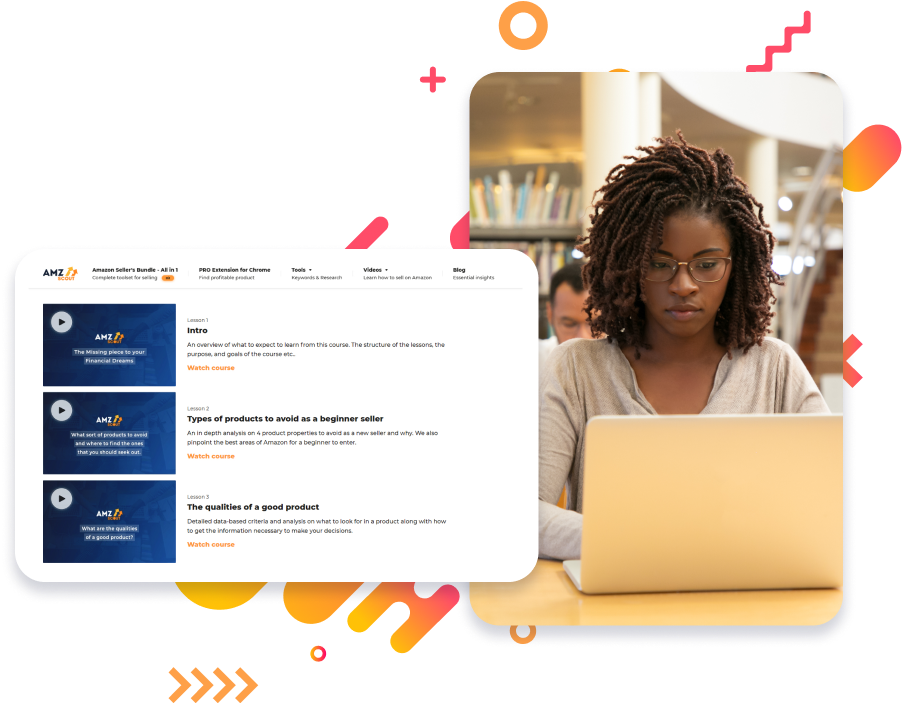 ---
Check What Products Could be Profitable
AMZScout Product Database has 520 million products listed so that you can easily pick out the winners.
Find high potential product opportunities in minutes.

Make sure the products are going to be profitable with accurate sales stats.

Track live day-to-day product performance before investing in it.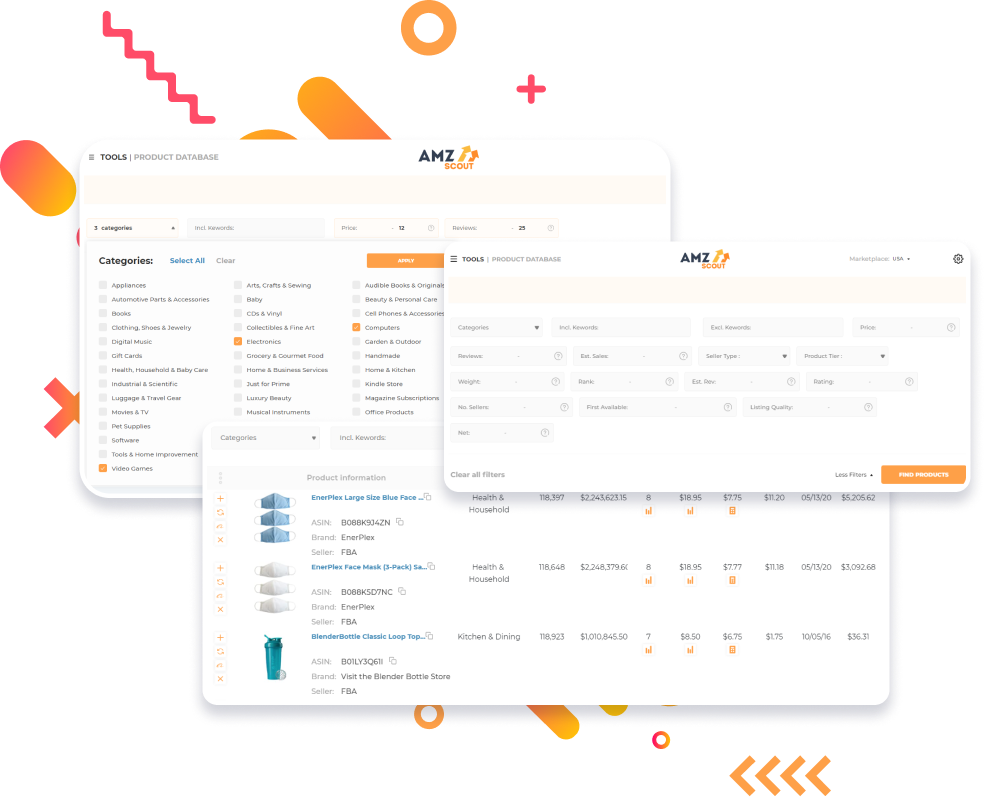 ---
Find What Exactly to Sell on Amazon
AMZScout has a whole range of tools to make sure you find a profitable product that sells. With PRO Extension you can:
See how many items of any product on Amazon were sold.

View the history of its sales to see if you should sell it too.

Check 16 other parameters that help you validate if a product is worth selling.
Sound awesome? Go check out up to 14 products you are considering selling right now with our free PRO Extension Trial.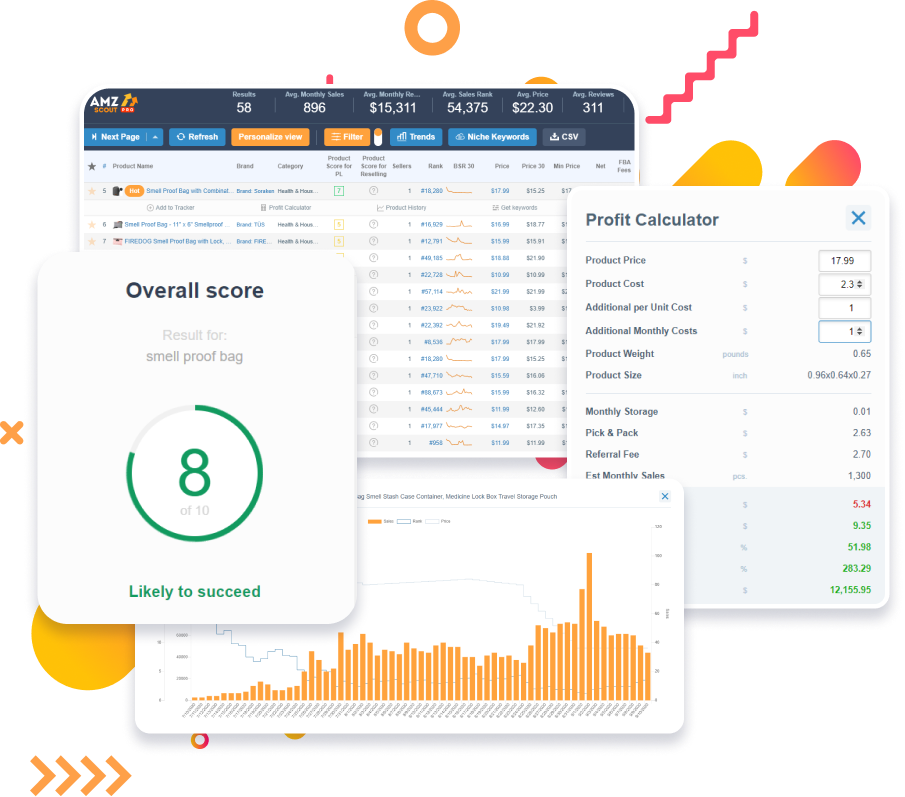 ---
Help Customers Find your Product
To help customers find your product, you have to have the right keywords in your listing.
Instantly see competitors' keywords to copy and catch up with them.

Get thousands of relevant keywords for your listing and ads to attract even more shoppers.

Track how your product ranks for keywords to lower your advertisement costs.
With Amazon Keywords Search, Reverse ASIN Lookup, and Keyword Tracker you are completely prepared for this task.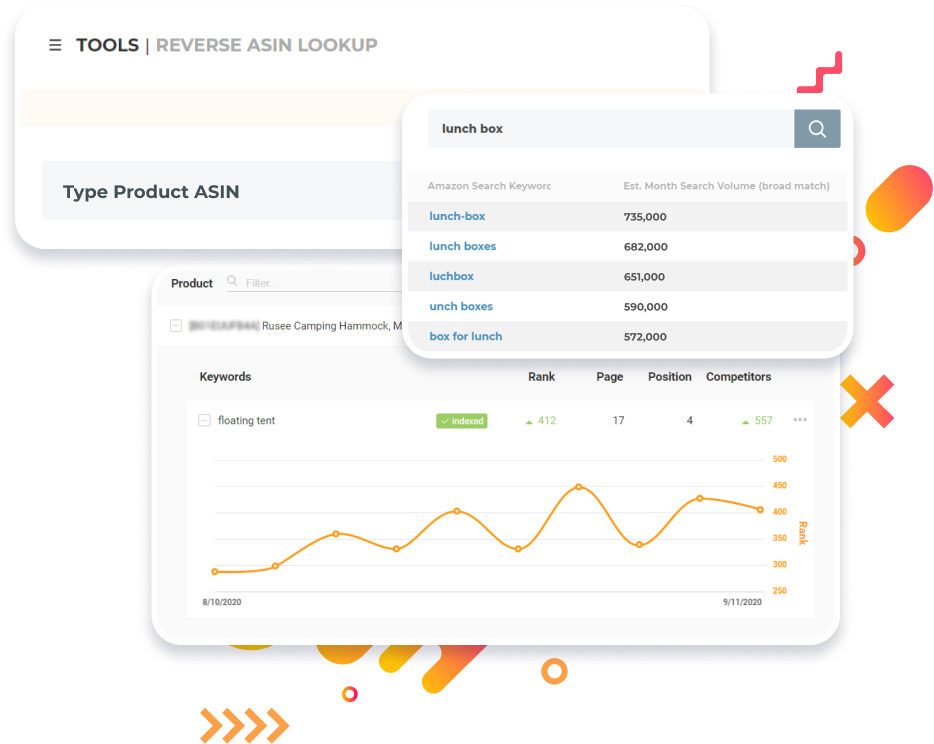 Try AMZScout Bundle for Free!
You'll get access to: PRO Extension (15 trial search runs)
Step-by-Step Course, Product Database, Amazon Keyword Search & other Keyword tools
Why Amazon sellers prefer AMZScout
01
The most accurate sales data
Get precise stats! Don't rely on the overhyped sales stats that our competitors display. Realistic sales estimation is the key to making sure that your business gives you a strong net profit.
02
Monthly PDF with current insights into Amazon trends
See great products and niches that are currently strong growth opportunities. View sales trends and see what categories are growing to avoid entering a shrinking market.
03
The most affordable prices on the market
Unbeatable price for a complete seller's toolset with full functionality. You're all set for your Amazon career with this bundle.
Testimonials
Tanner J Fox
142,000 subscribers
7 - figure Amazon seller, young entrepreneur & YouTuber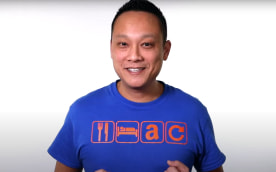 Crescent Kao
21,700 subscribers
Successful entrepreneur, YouTuber, Amazon consultant & mentor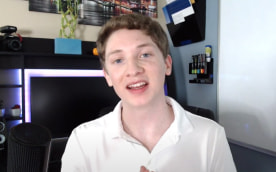 Riley Turner
10,000 subscribers
Amazon FBA expert & seller, Internet entrepreneur