Amazon FBA Calculator
Easily Calculate
Your Amazon FBA Fees
Find products with the lowest fees and the best profit margins with Amazon FBA Calculator Chrome Extension
Calculate your profit with Amazon Calculator No credit card required
By entering your email, you agree to receive marketing emails from AMZScout
Calculate the FBA fees for your product in minutes
The FBA Calculator is a free tool that's easy to use, making it a must-have for every seller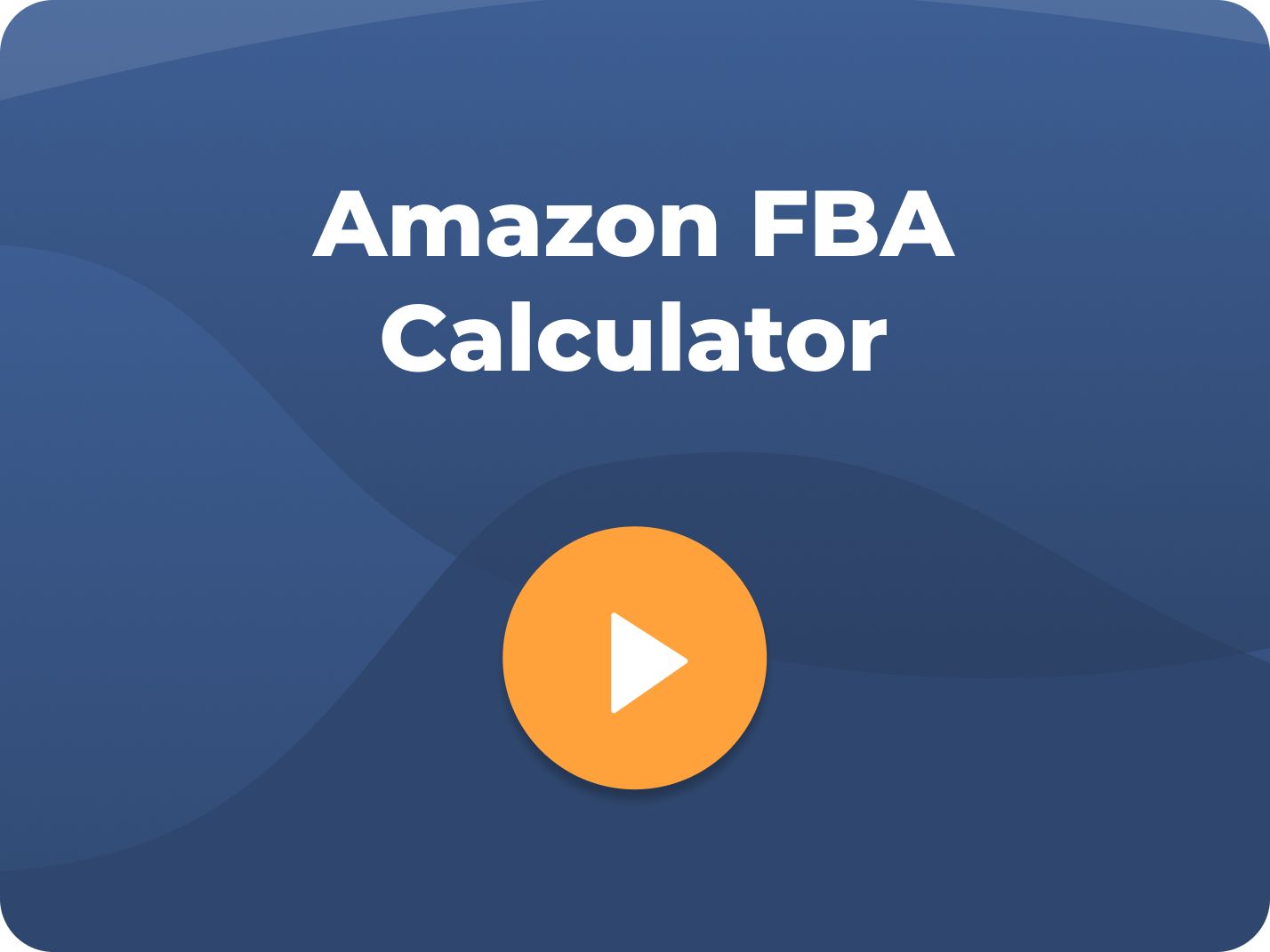 Here's how it works:
Install the FBA Calculator extension

Go to the listing page of the product you'd like to sell. Click the FBA Calculator icon in the top right corner of your browser to open the extension.

Enter your product cost (the amount you pay to purchase it), shipping costs, CPC cost,and goods and services tax percentage

The FBA Calculator will automatically calculate your Amazon fees, profit per unit, net margin, ROI, and estimated monthly financial earnings
With these calculations, you can make an informed decision on whether an item is worth selling
GET FBA CALCULATOR FOR FREE
FBA vs FBM:
Which Fulfillment Method is Right for You?
The Fulfillment by Amazon (FBA) program is very popular with sellers since it makes eCommerce selling extremely convenient. However, it also comes with a number of fees.
Let's go over both of Amazon's fulfillment options and review what type of seller they're best suited for.
Get for FREE
Know the FBA fees for any product that you research!
Tips to Lower Your FBA Fees
If you're going to use the FBA program you'll want to keep your fees as low as possible. The less you pay in fees the more profit you'll have left over.
Here are some tips to reduce your FBA fees:
Know the Different Pricing Tiers: As mentioned earlier, the fees vary depending on the size of your products. Storage fees are based on cubic feet while fulfillment fees are based on weight. Be sure to familiarize yourself with the different tiers and try to choose items that fall into the cheapest tiers.

Small and Light Program: If your product is 16 x 9 x 4 inches or less and under 10 oz. you'll qualify for the small and light program. This means you'll be eligible for extra-low fulfillment fees. If your product is under 4 oz. you'll pay the lowest possible fulfillment fee of just $1.97.

Seller Fulfilled Prime: If your product is too heavy to sell through FBA, but you still want to qualify for Prime shipping, then you can apply for Seller Fulfilled Prime. This means you'll fulfill your orders yourself while still offering Prime shipping to customers. Amazon has high standards for this program though, so you'll have to meet their requirements.
If you're curious about what exactly your FBA fees will be, just check the item with the FBA Calculator widget. Products that are compact and lightweight will always have the lowest fees.
Frequently Asked Questions
What's the Difference Between FBA and FBM?

How Do You Use the FBA Calculator?

What Are the Benefits of Using FBA?

Does the FBA Calculator Work for All Marketplaces?

What Else Should You Check, in Addition to Fees and Sales Margins?

How Do You Use the AMZScout PRO Extension?
Build your Amazon business with a comprehensive solution for finding, sourcing, and selling products!
Get AMZSCOUT NOW