How to Sell on Amazon. Free Course
Lesson 1
Intro
An overview of what to expect to learn from this course. The structure of the lessons, the purpose, and goals of the course etc..
Lesson 2
Types of products to avoid as a beginner seller
An in depth analysis on 4 product properties to avoid as a new seller and why. We also pinpoint the best areas of Amazon for a beginner to enter.
Lesson 3
The qualities of a good product
Detailed data-based criteria and analysis on what to look for in a product along with how to get the information necessary to make your decisions.
Lesson 4
Where to look for product ideas?
How to use different places online to discover solid leads on product ideas. We discuss a "seller's mindset" while performing real life product research.
Lesson 5
Making a product your own
How to make your private label product unique and begin building your brand.
Lesson 6
Finding a supplier and getting a prototype
How to identify the right supplier and communicate effectively to get the right specifications for your prototype.
Lesson 7
Testing your prototype and bringing it to market
The Final Stages before launching: stress testing, managing inventory, and shipping to Amazon with the goal that you'll be ahead at the start of your Amazon product launch!
Join our Facebook group to stay informed about recent Amazon trends and news or chat with other sellers!
How to Sell on Amazon. Extended Course
Lesson 8
Learn how to create your Amazon seller's account
How to create AMAZON seller account. Making An Amazon Seller Account Step by Step.
Lesson 9
How to Find and Negotiate with Suppliers for Amazon
Sourcing from the largest wholesale retailer to increase your business growth? Find out how to negotiate with Alibaba suppliers and what you should look for when finding them.
In this video we'll cover:
-What issues can arise without a good supplier and how to prevent them.
-Initial step before ordering products. Check out how to find suppliers on Alibaba right from AMZScout Pro Extension.
-The easiest way to verify chinese suppliers and manufacturers on Alibaba. How Trade assurance works.
-Factors to pay attention to when contacting and negotiating with suppliers on Alibaba to talk about your order.
Lesson 10
Utilize the keywords in your listing and PPC campaigns
Utilize the keywords from AMZScout webapp to build a great listing and strong PPC campaign.
Lesson 11
All about barcodes for your product
Learn what barcodes you need for your product and how to get them.
Lesson 12
Reviews on Amazon and Private Labelling
Use competitors' reviews to understand how to stand out in your niche, make your product better and create a Private Label.
Lesson 14
Amazon FBA Product Launch - How to find Ideal Keywords for your Listing and Ads
While launching a product on Amazon, there are two fundamental steps to start with: Listing optimization PPC Advertising So it's important to set up everything you need before you start selling. In this video you'll learn:
-How to find out as quickly as possible if your product is viable
-How to make and adjust a product listing
-What are the best keywords and how to get them
-What is the most effective Amazon PPC launch strategy
-How to measure the success of your campaigns
-What's a recommended daily budget for your initial PPC campaign
-How to improve your organic search ranking, and how to track the results
-If it's worth using large discounts while launching a product
All information is followed by examples, so make sure to watch the video until the end!
Lesson 15
Can you start an Amazon Private Label in 2 months with $3,000?
In this video we'll cover the most frequently-asked questions about the Amazon Private Label strategy:
-How much money do you need to start an Amazon FBA private label?
-High-risk business model vs low-risk model
-Basics of product niche choice, while minimizing risks of monetary loss
-How does product lead time (production + shipping time) impact your business success and cash flow?
-Amazon Private Label vs Wholesale vs Retail Arbitrage
-Which prices are better for a successful product launch and higher profit margins?
-How long does the product research stage take?
-How to avoid costly mistakes with your first product
Lesson 16
Selling on Amazon.com from the USA and Outside the USA - Legal Aspects
How do you sell on Amazon US, from anywhere? Do you need to set up a business in order to start selling on Amazon?
In this video we'll answer all related questions:
-Do you need a company if you sell from the USA?
-How to start selling on Amazon.com if you live outside the USA?
-Which selling models require a business?
-Legal aspects: bank account, EIN, taxes, etc.
-Do you have to register your own business if you do Private Label, retail arbitrage, or wholesale?
-Benefits of your own company: trademark registration, product insurance, etc.
-Where to start a business? Which state to choose?
Lesson 17
How to Do Product Research - Find a Product to Sell in 7 min
Find out how to do product research on Amazon in 2020 to build a successful ecommerce business. Video tutorial for Amazon sellers on finding and validating product ideas and checking their profitability.
Step-by-step product analysis with an Amazon FBA expert using AMZScout tools:
Explore ideas for a new product with AMZScout Product Database.
Check keywords on which this product is ranked with AMZScout keyword tools.
Find the product on Amazon market to see its demand and sales history in AMZScout Pro Extension.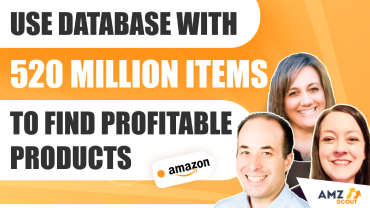 Lesson 18
Find Product Ideas for Amazon Using AMZScout Product Database
Looking for new Amazon product ideas to sell? AMZScout Product Database is a great solution to start with Amazon FBA selling. This tool allows you to explore Amazon's database using 44 different filters. You can search for the best products to sell based on: Category, Product Tier, Seller Type, Price, Rank, Estimated Sales, Estimated Revenue, Reviews, Weight and more.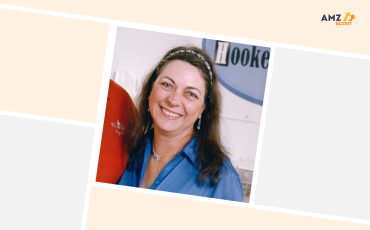 Make $10,000+ During the Holiday Season. Start Now and Avoid Typical Mistakes!
Black Friday, Cyber Monday, Christmas, and New Year's bring in billions of dollars in revenue sales every year, and 2020 is going to be the biggest so far! It's the best time to start your online business! Heather is an extraordinary Amazon seller. A mother of 3, she runs an online family business bringing in returns of $100k/year in net profit. Heather wants to share how she makes an extra $10K+ for her family during the Q4 Holiday Season every year.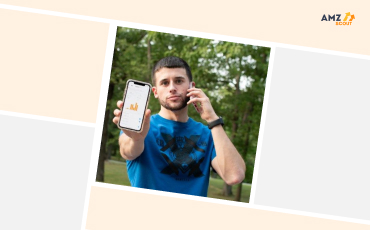 Double Your Money in 30 Days on Amazon. Sell at Higher Margins Than Your Competitor!
A fool-proof plan to make 6-figure income and gain financial freedom from the brilliant Andrew Giorgi, Amazon coach, business owner, and 6-figure seller. His unique strategies make him over $1,000 a day. Look his webinar + Q&A session to learn how you can replicate his success!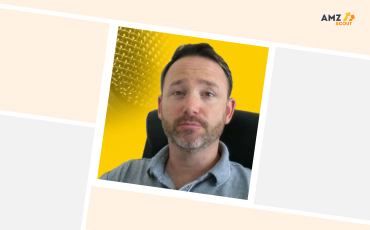 The Biggest Mistake That Most New Amazon Sellers Make
Andrew Lawrence is an e-commerce expert with over 10 years experience in developing successful online businesses. He will cover ways to maximize your sales, share secrets on finding suppliers, and tell you how to avoid The Biggest Mistake That Most New Amazon Sellers Make!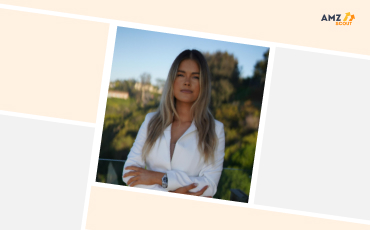 How to Start in Secret Low-Risk Amazon Niches, Without Spending $10,000, and reach 6-figure sales
Would you like to begin without investing tens of thousands of dollars? Can an Amazon business be stress-free? Karina Intoamilli will show how to answer «yes» to these questions!
She quit pre-med studies and a modelling career to pursue being her own boss. Karina has mastered the low risk Amazon model and is now sharing her knowledge with others.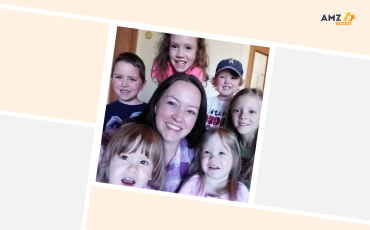 Find Profitable Products to Build a Family Side Hustle on Amazon in 3 Months
Get advice and first-hand experience from people who have successfully cracked the Amazon code! Ryan Reger, Jenni Hunt and Honey Woods are Amazon sales coaches with 15+ years of experience. The reality of starting your own Amazon business with a limited budget or even $0 investment is POSSIBLE! Spending 15-20 hours per week online can earn you a 6-figure monthly income!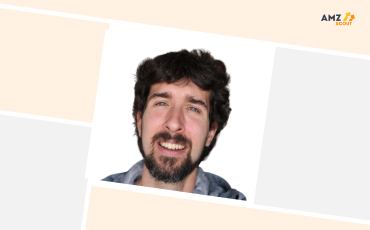 Learn how to boost sales by 85% in 2020 with Listing optimization
Vova Even, a 6-figure Amazon seller, has increased sales of drawing boards 7x times using his listing optimization hacks! He has proven cases of a 30% conversion rate increase, even on superbly competitive, oversaturated products. You will learn how to make killer copies of product descriptions that convert visitors into buyers.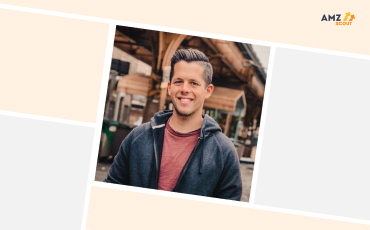 Emerging products that will grow massively in the 'new normal' market situation
Is it too late or is there still a ton of profit in health products? Depends on the specific product! Learn from Matt Loberstein, a 7-figure Amazon seller and a master of private label, with a decade of experience which particular health products are still going to make you huge profits. Get Matt's expert opinion on which products will lose money and what niches will bring $15,000+/mo to their sellers!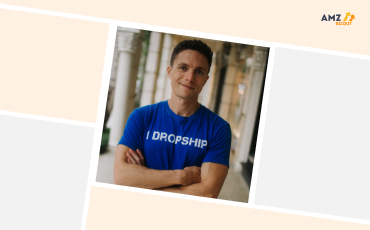 Start Profitable Amazon Business With $1,000 in 60 Days Without any Website, Inventory, or Experience
Paul J. Lipsky is a seven-figure dropshipper who has quit his job as an attorney in New York City to pursue dropshipping full-time. He taught tens of thousands of students about eBay and Amazon dropshipping through his YouTube channel and online courses. Want to start your Amazon business with no experience or inventory and only $1,000? Paul has done it, and he will share how you can repeat his success during his workshop!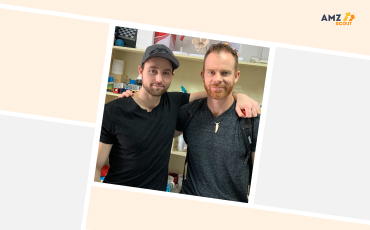 9 Steps to Find a Low Competition $9,000/month Product
The co-founder of Just One Dime, Seth has trained over 100,000 entrepreneurs in over 150 countries, many of whom are multi-millionaires today. Dan has helped over 1,000 sellers, some of whom now do $3M + per year on Amazon Dan and Seth will share their best insights on finding a profitable product and bring you tons of value, including their best tips and strategies they've learned along the way.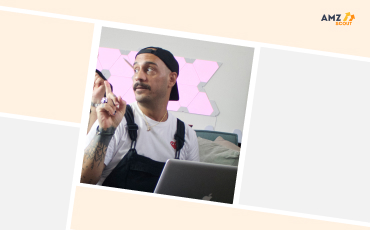 Product Research and Sourcing Mistakes Discussed Live. Q/A with Amazon Expert and Global Business Owner
In his early days as an Amazon seller, Sami recognized the lack of genuine help for beginner sellers like him. Fast-forward to 4 years later, and he is now co-owner of a global business! Sami has steadily built a name for himself as an e-commerce expert. Now, he applies his skills, hard work, and determination in helping new entrepreneurs. This Live Q&A With Sami will cover the most important aspects of starting to sell on Amazon and answer your questions.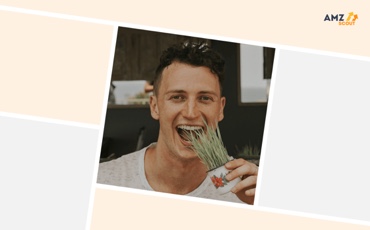 Find Hidden Amazon FBA Products and Steal Your Competitors' Traffic from Day 1. Make Your Own Successful Brand in 2020 Fast
Benji has been an E-commerce entrepreneur for 14 years and has built a 7-Figure brand on Amazon FBA. He has taught thousands of people how to create a successful online business and created more than 20 FBA products that are successful to this day. After this powerful webinar, you'll know how to find fantastic products to sell and how to deal with competition on Amazon.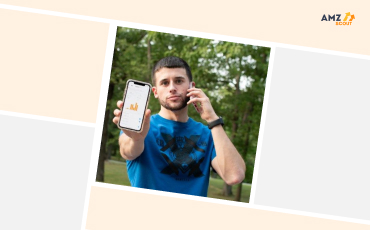 Get Ready for Black Friday Now and Make $9,283+/mo with Dropshipping in Q4 2020
Black Friday brings in billions of dollars in sales every year. For the first time in history, Black Friday will be completely done online! It's time to prepare for the insane season of the e-commerce BOOM! Our speaker Andrew Giorgi is a 6-figure entrepreneur and e-commerce mentor who knows how to 10x your profit in Q4 of 2020.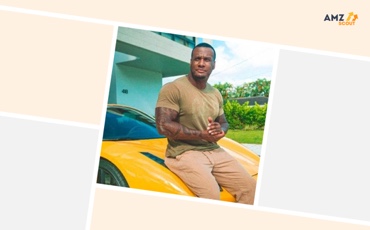 Live Q&A - How to find a product, source it and make a listing that sells
Reco Jefferson, was honorably discharged from the Air Force, got a degree and worked in software engineering. After reaching a 7-figure income, Reco went on to train countless students to help them earn over $15,000/month. Reco has tried private label, wholesale, and arbitrage. These in-depth experiences have equipped him to provide answers to any questions you might have.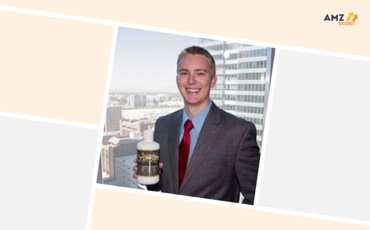 Local products are cheaper than Asia! Go from $0 to $20,000/mo with hidden local products you can purchase instantly
Brett Bastian, one of the most experienced Amazon Gurus with $1,000,000/year track record, is going to lay out how you can beat the standard «3 month to launch on Amazon» curve and get ahead of the competition!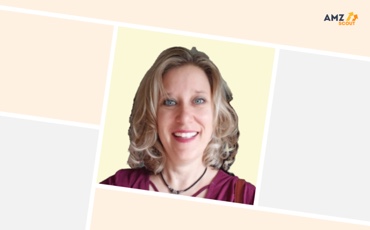 Ensure that a product sells in 1 week. Scale it with FBA to $7,350+/mo
Start a profitable Amazon business without risking your savings! Amy brings her 17 years of ecommerce experience to explain how to start selling on Amazon with only $1,000.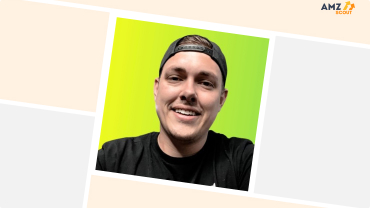 Amazon sales LIFE HACKS in 2020! Sales boost step by step
Find profitable products using Dave's tips, and increase your Amazon sales 3X with his strategies and practical advice.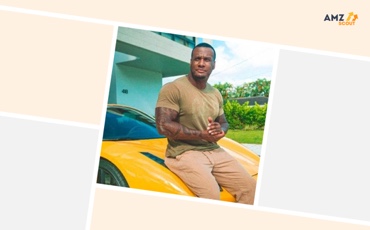 What brings a mind-blowing $15,000+/mo in the latter half of 2020: reselling brands or making your own label?
What's the safest way to sell on Amazon and not lose any money as a beginner? Reco Jefferson is an Air Force vet who has built his own 7-figure ecommerce empire. He will share his secrets.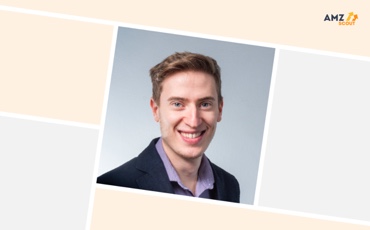 A 3 Month Timeline To Build Your Amazon Business
Josh and Shimmy have built a flourishing ecommerce business from the ground up with over $500,000 in profit. They share the exact steps to get your product up and running on Amazon in just 8 short weeks.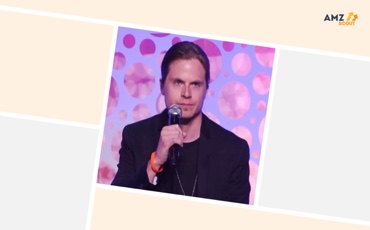 How to earn $288,891.66/month on Amazon in 2020, only working 9 hrs/week
Tony started selling on Amazon in October 2014 and made $1,000,000 in his first 12 months, hitting $1,000,000 PER MONTH the following fiscal year. Check out Tony's winning formula for selling on Amazon.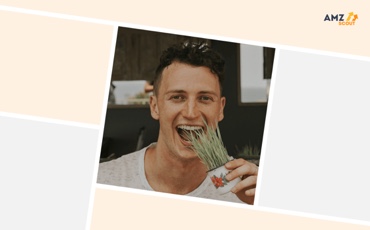 $40,000/mo isn't the ceiling with blasting niches in 2020!
Benji is an Amazon seller for 14 years with a 7-Figure FBA brand. He shows how to find holes in the market where your $7,000/mo awaits and get great quality-to-price suppliers.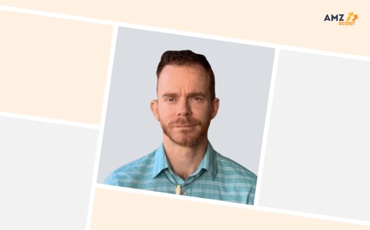 How to find high demand everyday products to sell on Amazon
Seth Kniep is a 7-figure seller who made countless mistakes along the way and even lost $20,000 at one point. See how to avoid all of his mistakes and grow your Amazon income fast.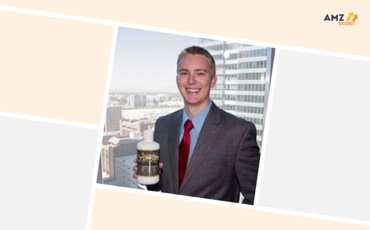 How To Replace Your Income In Less Than 3 Months Using Amazon
Brett Bastian started his ecommerce business during the recession in 2008, and makes 6-figures yearly. He walks you through the process of building income on Amazon even during an economic crisis.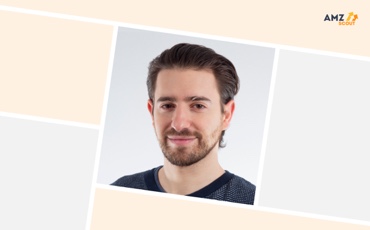 How To Start Selling On Amazon In 2020
Many of Shimmy and Josh's students have grown past 6-figures on Amazon. In this session, they cover the exact timeline and steps you need to follow to make money on Amazon. Learn how to get your product up and running on Amazon in just 8 short weeks.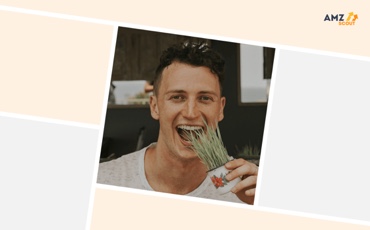 The Simple 3-Step Process to Finding a $10,000/month Amazon Product!
Benjamin is an entrepreneur, Amazon FBA expert and YouTube vlogger with over 50K followers! Learn from him exactly how you can find a great product in an underserved market. See how you can start with $1,500 and grow a $10,000\mo Amazon business out of it!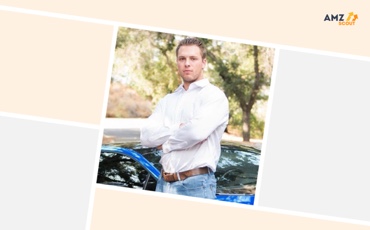 The New Strategy That Quickly Finds Highly Profitable Products To Sell On Amazon
Tanner J Fox is a legendary seller with students from over 95 countries. This workshop teaches to how to come up with product ideas, test them with real time data and get sales right from the start!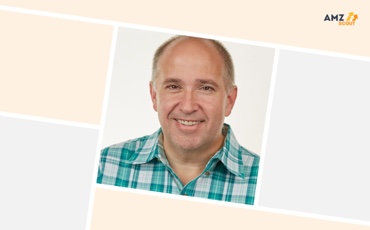 Maximizing Profit Through Cost Management
Kevin King from Payoneer started selling on Amazon back in 1995! Check out his 60 days path from scratch to first sale on Amazon! Including a secret ingredient that veteran sellers didn't know when they started, but you will!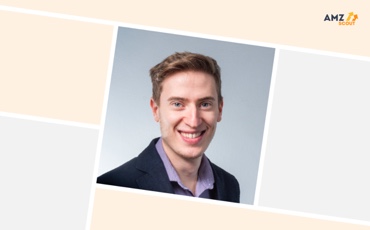 3 Step Formula To Finding A Bestselling Niche
Josh and Shimmy, well known Amazon FBA 7-figure sellers, share top insights into finding the right product. Learn which categories bring the most money. See how to turn keyword research into a powerful tool for finding awesome profitable product opportunities!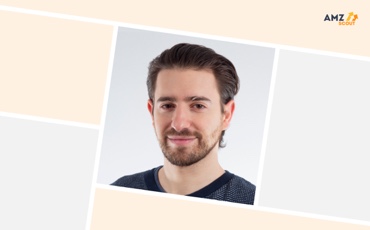 6 Steps To Finding A Winning Niche Webinar
Meet Josh and Shimmy. Entrepreneurs, travelers, and Amazon FBA experts! They have made more than $400,000\yr on Amazon.
They know all of the ins and outs, and they're ready to show you how to repeat their success. Learn 6 steps to building a sustainable Amazon business. How to dig for secret sub-niches is included in this masterclass!