LIVE EVENT
Low-Risk Amazon Business: How to earn revenue with Private Label and Dropshipping, without risking your money!
Join Amy Hunt and Karina Intoamilli - our wonderful speakers
---
July 23rd and 28th at 07:00 PM ET
(11:00 PM GMT, 4:00 PM PT)
Thank you!
You are registered for the webinars
on July 23rd and 28th at 07:00 PM ET (11:00 PM GMT, 4:00 PM PT)
You are registered for the webinars
We'll send you a link to the webinars 10
minutes prior to starting
Chrome Store Rating | 250,000 users
over 5 million profitable products found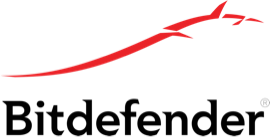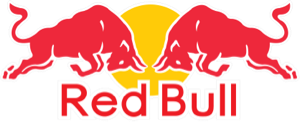 Very promising!
The free trial has so far been promising. From the looks of it, one may compare it's capabilities with some of the other powerhouses like Jungle Scout, H10, and Viral Launch. The UI is much more friendly and stable, imo. The affordable cost is a bonus. Definitely sold on switching to Pro given it's amazing value so far!

This is a game changer with all the…
This is a game changer with all the information AMZScout gives at the push of a button

HI AMZScout
Hi AMZScout
Your Extension is perfect
I use it on trial version
Now i would like to buy it
Thanks


Excellent
What you can do with AMZScout Web App
BRAINSTORM NEW NICHE
AND PRODUCT IDEAS
Search Amazon's extensive product catalog using 44 advanced filters to find the most successful products.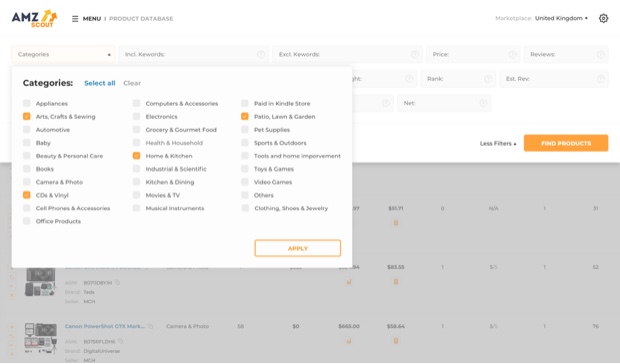 FIND PROFITABLE PRODUCTS BASED ON HISTORICAL DATA
See a product's average price, average rank, average rating, and more over a given timeframe.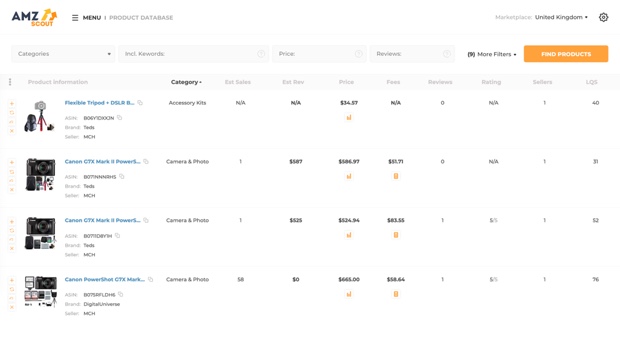 DISCOVER THE BEST KEYWORDS FOR YOUR AMAZON PPC ADS
Find the best keywords to use for your PPC ads to drive more traffic to your product
pages and generate more sales.
Build Amazon SEO-friendly listings
Run successful PPC campaigns
User reviews


Excellent

I used my ASIN test to find that AMZScout's sales data is very accurate. I really like the recommended profitable products. Using data to guide me through the selection process greatly improved my efficiency and allowed me to avoid some pitfalls. Accurately achieve profitability.

I use AMZScout Extension just for a few weeks, but I absolutely like it. It's reliable (because their data is accurate) and much more useful then other similar tools. Besides they often add unique features that none of other tools have.

I was using the free version and liked the functionality. AMZ customer support was awesome and very responsive. My free trial will be up in a day, so I am upgraded to the paid one for the product database research capability. I look forward to using AMZScout on a daily!

Good tool for help you on AMZ, AMZ is math game, so you need know clear data for it. so this is what you need.

Good app! work well and accurate!

AMZScout easy and friendly to use. It is the good tool to assist in the product research and help us save a lots of time to finalize the right product to promote.

Doesn't matter if you're launching and sourcing your own products (private label), or going the retail arbitrage route, this extension provides crucial data you will need along the way. It's a manageable expense and as accurate as anything I've used.

AMZ Scout is so close to accurate that it is the only tool I would recommend for anyone starting out with FBA.It helps us research product ideas which help us stay on top of current & seasonal trends.Their customer service is also extremely satisfying and helpful.
Pricing plans
Product Database is a part of Amazon Seller's Bundle — the best solution for building a sustainable $10,000/mo income on Amazon!
ANNUAL
$1,084 $349 billed annually
Popular
Tool
AMZScout Seller's Course
What you get
Receive in-depth and actionable advice on how to start selling profitable products in less than 3 months
What you get
Verify niche and product ideas, see trends, find high-potential opportunities, get sourcing options, and improve the quality of your listings
Tool
Exclusive Amazon Insights
annual subscription only
What you get
Get top niches and products, selected out of 50,000 niches weekly
Tool
WebApp Product Database & Product Tracker
What you get
Generate profitable product ideas and check their performance with daily product tracking
Tool
WebApp Keyword Explorer & Reverse ASIN Lookup
What you get
Learn your competitors' keywords and find your own. Use them for your listing's title, bullets, description, backend keywords, and PPC campaigns to improve your product's search results
What you get
See any keyword's organic position and monitor rankings to help you find the best keywords for your PPC campaigns
What you get
Get detailed sales data for Amazon products at a glance, as if you were their seller
ANNUAL
$1,084 $349 billed annually
Popular

---
---


Excellent