---
Choose Your Web App + Extension Pro Tool Kit
MONTH Web App + Extension Pro
or
YEAR Web App + LIFETIME Extension Pro
Find out what people say about AMZScout

I used my ASIN test to find that AMZScout's sales data is very accurate. I really like the recommended profitable products. Using data to guide me through the selection process greatly improved my efficiency and allowed me to avoid some pitfalls.

I use AMZScout Extension just for a few weeks, but I absolutely like it. It's reliable (because their data is accurate) and much more useful then other similar tools. Besides they often add unique features that none of other tools have.

I was using the free version and liked the functionality. AMZ customer support was awesome and very responsive. My free trial will be up in a day, so I am upgraded to the paid one for the product database research capability.

Good tool for help you on AMZ, AMZ is math game, so you need know clear data for it. so this is what you need.

Good app! work well and accurate!

AMZScout easy and friendly to use. It is the good tool to assist in the product research and help us save a lots of time to finalize the right product to promote.

Doesn't matter if you're launching and sourcing your own products (private label), or going the retail arbitrage route, this extension provides crucial data you will need along the way. It's a manageable expense and as accurate as anything I've used.

AMZ Scout is so close to accurate that it is the only tool I would recommend for anyone starting out with FBA.It helps us research product ideas which help us stay on top of current & seasonal trends.Their customer service is also extremely satisfying and helpful.
Explore Unsaturated Niches and Find a Profitable Product to Sell
STEP 1.
WEB APP –
obtain data-driven ideas
Spending too much time on research? With AMZScout Web App you can brainstorm product ideas, spy on competitors and discover profitable keywords.
Narrow down your search.

Use 44 advanced filters to organize and explore all product ideas based on your criteria (filter by categories, estimated sales, date first available, revenue, number of sellers and more).

See what's trending.

Find profitable products based on historical data – see a product's average price, average rank, average rating, and more over a given timeframe.

Turn words into sales.

Find the best keywords to use for your PPC ads to drive more traffic to your product pages and generate more sales by creating Amazon SEO-friendly listings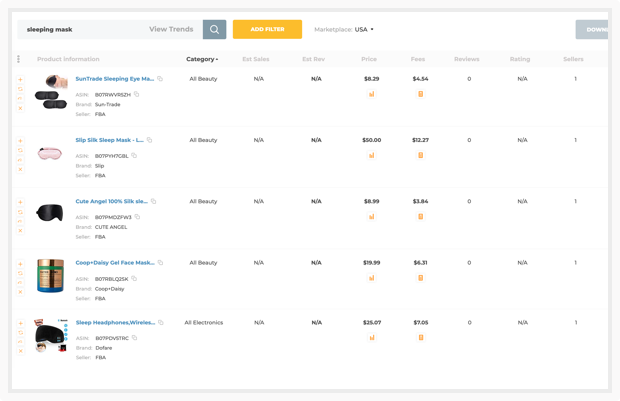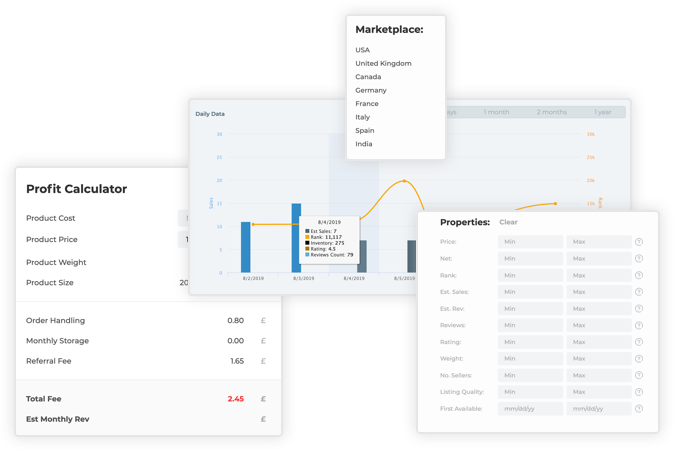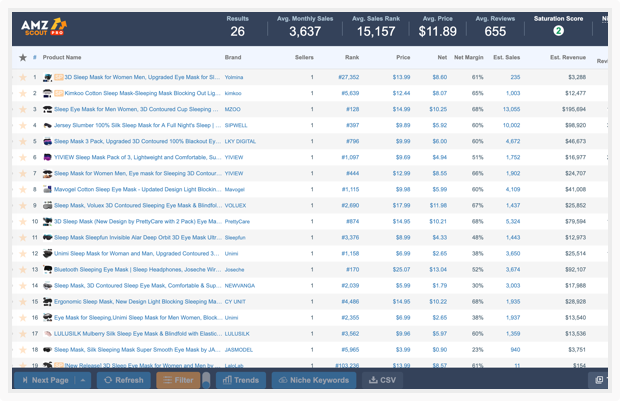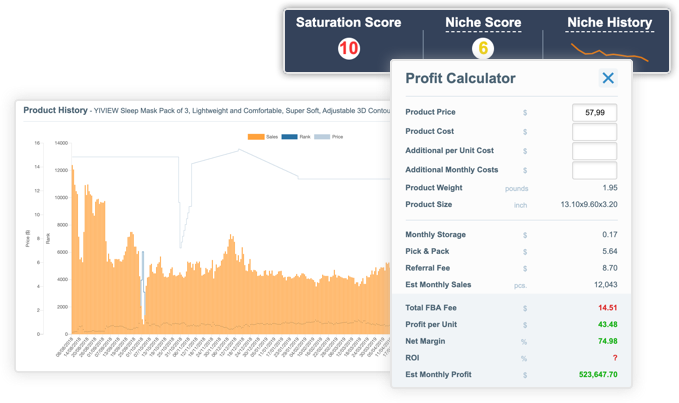 STEP 2.
EXTENSION PRO –
assemble your research and find a profitable product to sell
Ascend from the niche and product research phase and launch an Amazon business to earn financial freedom.
AMZScout Extension Pro allows you to see the most realistic overview of trends, saturation, competition, demand & supply by providing accurate analytics, insights and predictions.
Verify your niche and product idea
Estimate the amount of competition you'll face for a given product
Find Alibaba suppliers in an instant
Calculate your profits and fees
Pinpoint growing trends
---
Choose Your Web App + Extension Pro Tool Kit
MONTH Web App + Extension Pro
or
YEAR Web App + LIFETIME Extension Pro


Excellent